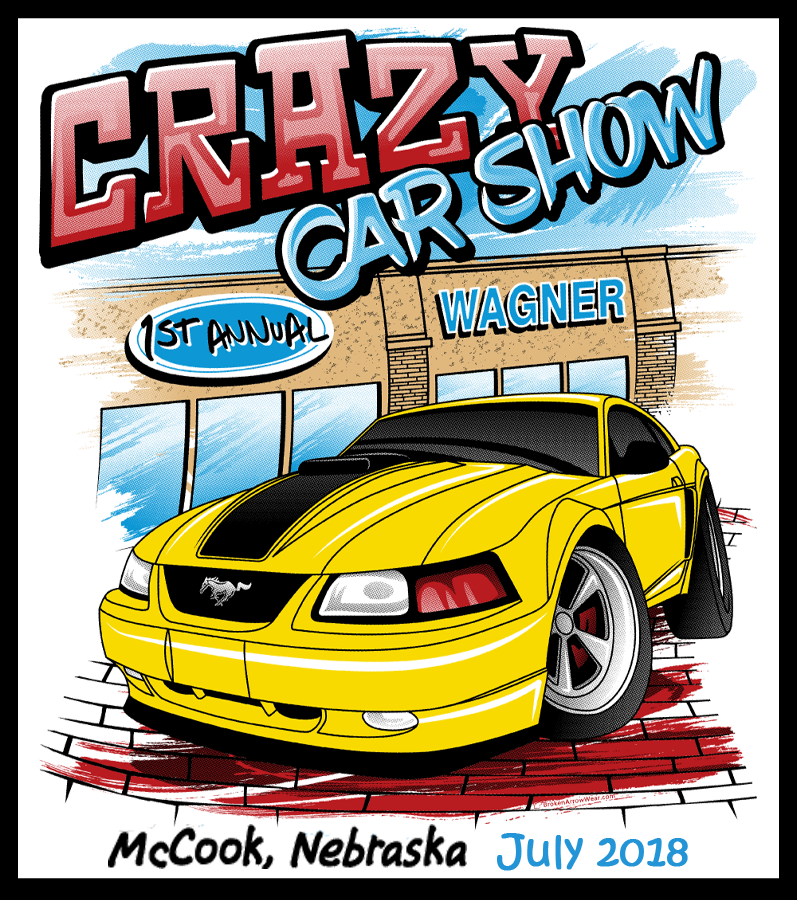 Our 1st Annual Car Show events were so much fun and a huge success that we want to thank each of you that were able to join us! We are so excited to partner with McCook Chamber of Commerce to sponsor the 2nd Annual Crazy Cruise Night & Car Show! Open the link for the registration for or stop into either Wagner Ford Toyota or Wagner Chevrolet Buick for more details.
Mark your calendars now to be with us for the 2nd Annual Crazy Cruise Night & Car Show. The Cruise Night will be at 7 pm on Friday, July 13, 2018. The route will be determined and announced soon. The Crazy Car Show will begin at 9 am on Saturday, July 14, 2018 at the same location with add space for additional vehicles on the bricks in downtown McCook on West C Street.
Plus we will have multiple categories for trophies to be awarded and prizes to be given away! You will not want to miss the fun we have planned for you during the Crazy Car Show event! Please follow and like our Facebook event pages titled: 2nd Annual Crazy Car Show & 2nd Annual Cruise Night. We will be giving updates and sharing the details for these upcoming events - so please be sure to look online for that!